Your ramp
Custom design services provided. We can modify any of our products to fit yours or start from scratch.
Our market is the transit bus industry and the development of other bus sub-systems (electric cooling, doors, seats, bike racks, etc.) is also possible.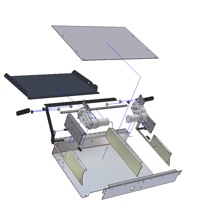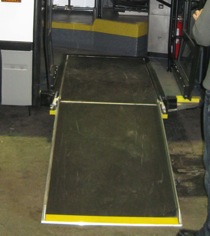 1:6 Ramp (7287 model)
The 1:6 ramp competitive advantage lies in the simplicity of it's design.
This provides
• High reliability
• Low cost
• Easy integration in vehicle
• Low maintenance costs

Providing a competitive advantage to the bus manufacturer that will purchase our ramps. The low profile design (3 inches high!) can fit any bus.
Patent pending design (US2011-088178A1)

Calmo 7287 ramp brochure
Calmo 7287 ramp manual
Calmo 7287 ramp outline drawing
3D CAD outline model